DACHSER Sweden transports spare parts for Volvo Cars
DACHSER now manages the transportation of Volvo Cars' spare parts from Torslanda outside Gothenburg to DACHSER in Gothenburg and further to Volvo Cars' various warehouses in Germany. The two mega trailers are a new investment at the Gothenburg branch within the Swedish DACHSER network.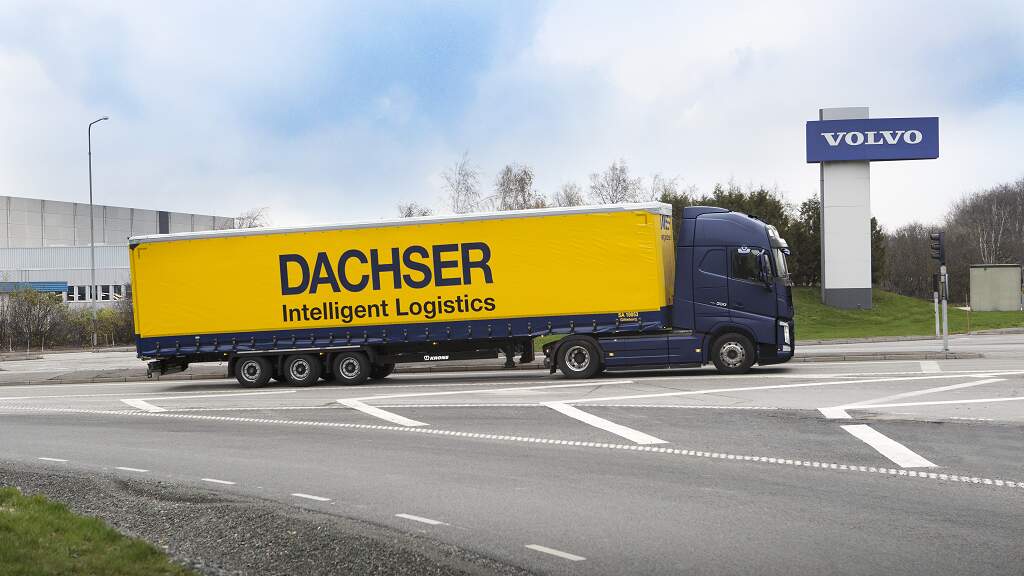 DACHSER has arranged a shuttle service between Volvo Cars and DACHSER, collecting goods from the customer six times a day. "The concept that we have created for Volvo Cars is unique," says Carl-Johan Westas, Branch Manager at DACHSER Sweden in Gothenburg. "I look forward to seeing what a difference we can make with this cooperation," he continues.
Shuttle service and dynamic loading
As a part of the setup with Volvo Cars, DACHSER also offers a dynamic loading service. This means that Volvo Cars loads an entire trailer at a time with goods to Germany at their own distribution terminal in Gothenburg on an ongoing basis as the orders are completed and packed. Then the goods – spare parts – are transported to DACHSER's branch in Gothenburg, and then sorted and transported to Volvo Cars' warehouses in Germany.
"We provide Volvo Cars with a solution that is tailored to their logistics needs," says René Sidor, Managing Director of DACHSER Nordic A/S. "With concepts such as dynamic loading, Volvo gets a unified logistics solution."