The new DACHSER magazine is here!
Logistics is a hive of innovation, with solutions now becoming part of day-to-day work more and more quickly. These include alternative powertrains, a wide range of digital applications, the clever use of data, and new, autonomous helpers in transit terminals and warehouses.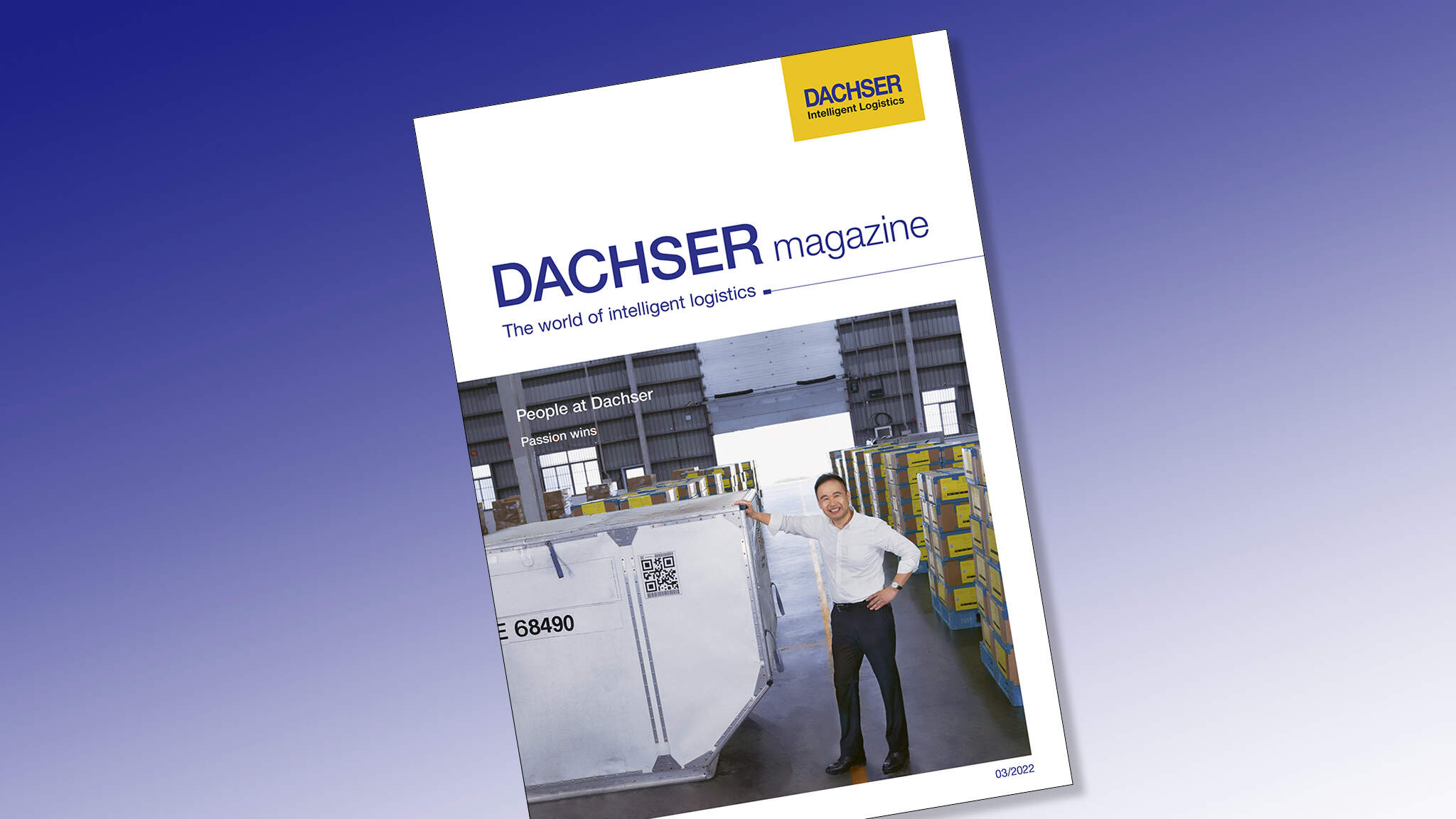 Progress in technology is reshaping the sector. This issue's cover story, however, focuses on an even more important factor for the future: people. After all, without well-trained, motivated colleagues it is impossible for logistics to get anything moving—and that applies to shipments as well as innovations. Turn to page 6 to get to know three colleagues who represent the approximately 32,000 DACHSER employees working tirelessly for our customers around the world.
A prime example of this commitment to customers can be found starting on page 16. DACHSER works for the Swiss company Georg Fischer in many different places worldwide. In this issue, we feature Fredrik Rånge and his team at the Jönköping warehouse in Sweden. This location supplies all of northern Europe with every kind of piping system product—quickly, reliably, and with plenty of passion and commitment.
Innovations are an essential part of ensuring that DACHSER employees can continue to give our customers their best. The @ILO terminal has the potential to become a new milestone on this journey. This "transit terminal of the future" uses data matrix codes, scanning units on the terminal's ceiling, AI‑based algorithms, and special software to create a digital twin—and with it a new level of transparency. Turn to page 22 to learn more about the technology and its potential, and come with us inside the two pilot facilities.
This latest issue also looks at another important component in promoting innovation and transparency. In an interview, CEO Burkhard Eling and CDO Stefan Hohm explain why DACHSER is a part of the Open Logistics Foundation, and how important digitalization—implemented in accordance with common standards—is for our company and the industry as a whole.
Your personal copy and our archives
You'll find these and many other stories in this issue, download the PDF here. We hope that you enjoy reading the new issue of DACHSER magazine.