DACHSER USA grows in Dallas and Boston
In the first half of 2023, two DACHSER branches in the United States have moved to larger offices to accommodate their growth. Dallas office in Texas and Boston office in Massachusetts are now situated in larger, more strategic locations, responding to the company's development in the respective regions.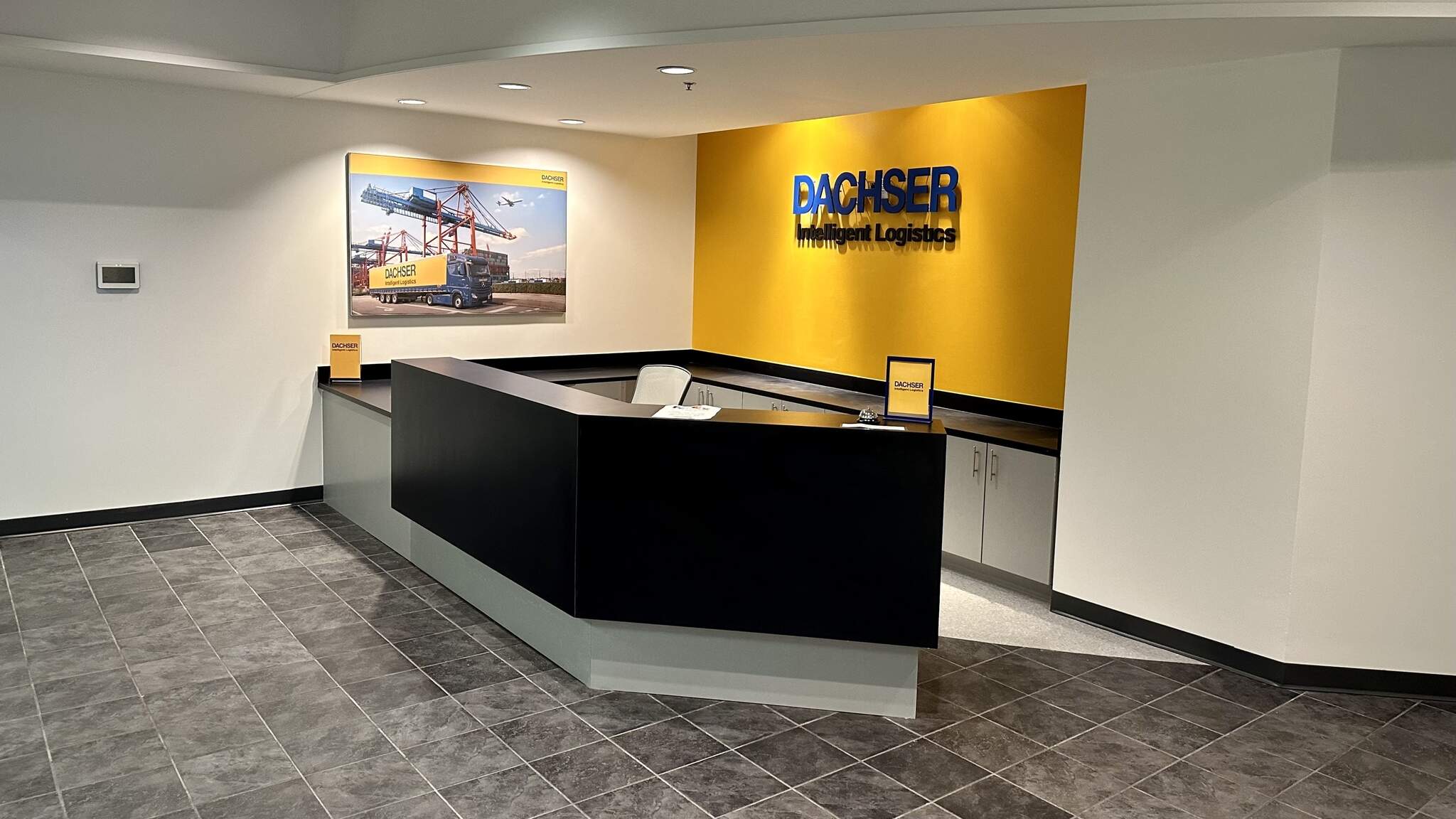 While the move of the branch in Dallas itself has already been conducted in March, the relocation has now been completed with last finishing touches in the office. Similar to the previous location, the new facility is only minutes away from Dallas Fort Worth International Airport. Located in a modern complex with an office space three times as big as the former one, the physical expansion is in line with the operational growth of the logistics provider in the area. With several large freight forwarders and fulfilment centers of global players in the vicinity, DACHSER Dallas is located right in the heart of the logistics and transportation hub of Texas.
Besides Dallas, Boston branch has moved to a new facility with several strategic advantages at the beginning of this year. The office is conveniently located in the city of Peabody in the Greater Boston area. On site, the premises provide capabilities to double the number of employees in comparison to the previous branch location.
In both Texas and Massachusetts, DACHSER can look back on a long and successful history. While a location in Boston has been existing since 2005, DACHSER had started its presence in the Lone Star State in September 2011. Out of only four employees that had established Dallas branch almost 12 years ago, three still work on site up until this day. In total, around 20 employees are working in Dallas as of June 2023.
Strong presence throughout the United States
Founded in 1974 with an office in New York, DACHSER USA Air & Sea Logistics Inc. is the US subsidiary of German logistics service provider DACHSER SE. With currently 11 branches and around 240 employees, 52,276 shipments were handled in 2022, equaling a tonnage of 69,211 tons. DACHSER USA is headquartered in Atlanta with branch offices in Atlanta, Baltimore, Boston, Charlotte, Chicago, Dallas, Detroit, Los Angeles, Miami, New York and Phoenix.