"Benelux is a key region in global logistics"
A close-knit transport network, connections to global markets, and an ideal geographical location—Benelux offers the perfect conditions for integrated logistics solutions. Aat van der Meer, Managing Director of DACHSER Benelux, talks about the importance of training, how the coronavirus pandemic is affecting the region, and a royal visit.
At the beginning of July, DACHSER Netherlands received a VIP guest: King Willem-Alexander visited the Waddinxveen branch. How did this come about?
The king's visit to our Waddinxveen branch was truly a highlight. He was briefed on our commitment to training and how we are ensuring that it continues, especially in times of crisis. After all, DACHSER Netherlands is a recognized training facility of the Dutch Foundation for Cooperation on Vocational Education, Training and Labour Market (SBB). In response to the coronavirus pandemic, SBB has launched an action plan to ensure that training continues to be offered. DACHSER is setting a good example here and has consistently continued its training programs, even during the pandemic of recent months. The king got to see this firsthand.
Speaking of training, how does it work for young people in the Benelux countries?
Logistics networks are made by people for people. By inspiring young people to pursue careers in logistics, we're shaping the future—both for DACHSER and for our customers. That's why DACHSER Benelux works with various schools to get young people excited about the logistics sector. We've had a dual learning program in the Netherlands and Luxembourg for several years, and DACHSER Belgium was one of the first companies to offer school students this opportunity.
Does DACHSER Benelux now plan to reduce its commitment to training in light of the coronavirus pandemic? And how do you think the pandemic will affect DACHSER Benelux in general?
Our approach to training won't change at all. We know very well from past experience that failure to invest in the next generation means the company will face major challenges a few years down the line. So we will stick to our training strategy.
As March turned to April, we felt the effects of the pandemic as volumes declined. But we saw the economy begin to rally in May, and in June it was almost business as usual. That said, I have the feeling that we're not out of the woods yet. I'm sure that the next few months will have their share of "surprises" for us to deal with. Of course, this can have both positive and negative effects. But I'm convinced that we'll get through the hard times and again be able to make plans for the coming years.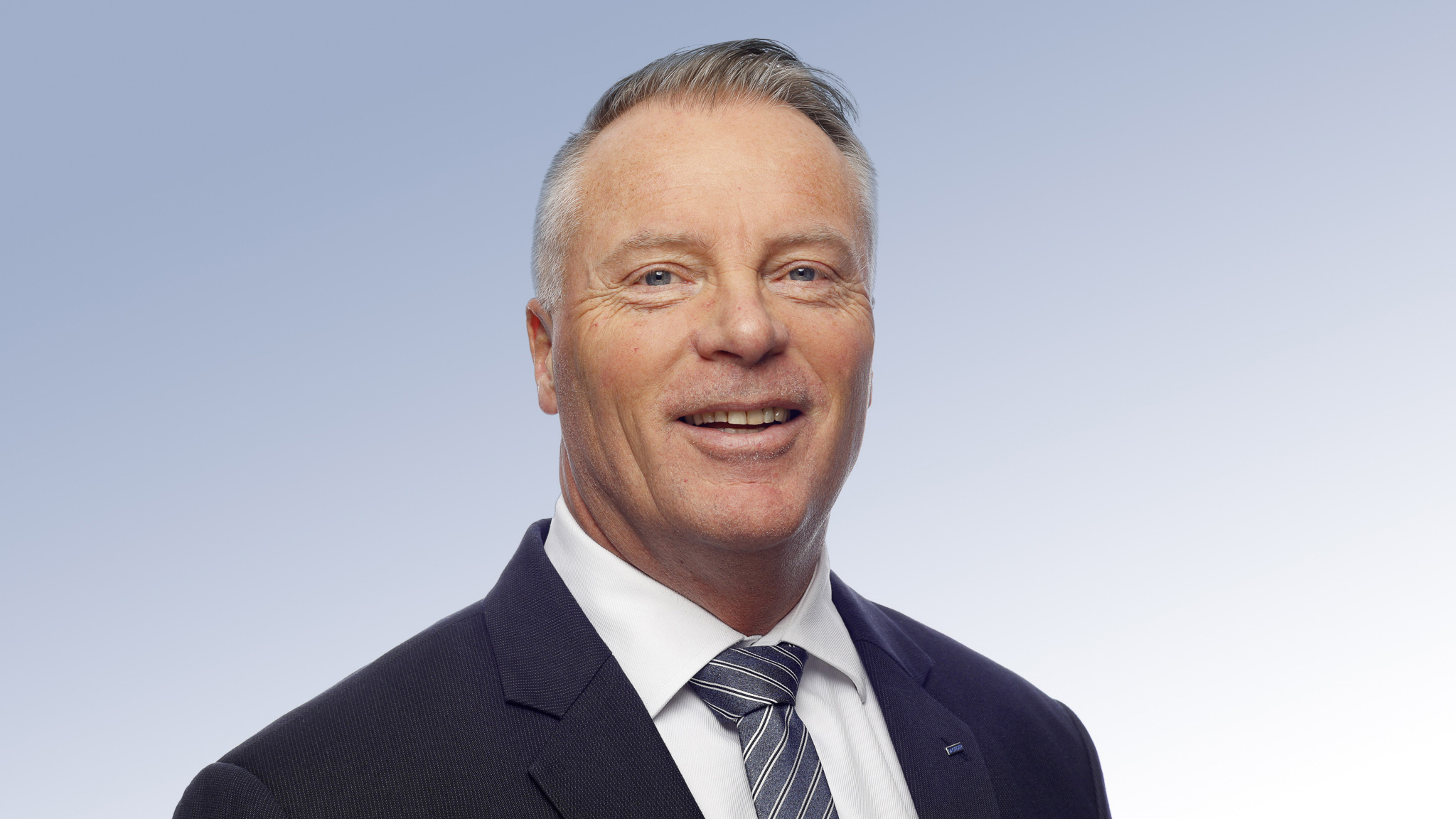 Interview with: Aat van der Meer
Managing Director of DACHSER Benelux
Looking back, what have been DACHSER's most important milestones in the Benelux countries?
DACHSER began operations in the Netherlands and Belgium back in 1975 and a lot has happened since. One milestone was the opening of our new branch in Waddinxveen near Rotterdam in 2007; another was adding a new location in Luxembourg in 2011. The following year saw the opening of our Zevenaar branch, where we expanded the transit terminal to 10,000 m2 just a few years later to handle the massive growth in volume.
In 2013, we also added 5,000 m2 of storage area for contract logistics to the Waddinxveen facility. Waddinxveen is now the headquarters of our Benelux organization. At the end of 2019, we broke ground there on a new warehouse measuring 17,000 m2 and featuring around 30,000 pallet spaces.
And in Willebroek, Belgium, a new facility measuring 9,100 m2 on a site offering 37,800 m2 has replaced the old branch, which signifies a giant leap in efficiency. Further expansion is scheduled to start there as early as 2021. In 2017, we also expanded the branches in Mouscron, Belgium, and Grevenmacher, Luxembourg, and we intend to further grow those locations in 2020.
Our air and sea freight business has grown as well: our office in Schiphol doubled in size in 2019 and the office in Maastricht moved into a larger and more modern space at the beginning of 2020.
What is DACHSER Benelux's role within the DACHSER network?
The Benelux countries' geographical location within Europe is a major advantage for companies, making the region an important one in global logistics.
Home to the ports of Rotterdam, Antwerp, Ghent, and Zeebrugge, plus Schiphol Airport near Amsterdam, Maastricht Airport, and Brussels Zaventem Airport, the network formed by the Benelux countries is an attractive and effective gateway to the world. Highways, railways, and waterways closely connect these international hubs with regional and neighboring centers of production and consumers.
Interlocking—the seamless connection of DACHSER's global Air & Sea network with its comprehensive overland transport network in Europe—is a particularly important part of DACHSER's operations in the Benelux countries. These countries represent a vital interface for global trade, which is why we've steadily expanded our presence in the region and further consolidated our European network. Integration of our Road Logistics and Air & Sea Logistics business fields is something we'll continue to drive forward across the board, from IT to sales. This way, we can offer supply chains from a single source.
Looking to the future, what logistics trends can we expect to see in the Benelux countries?
Because of Brexit, we expect more companies to decide to store their goods on the European mainland, which will affect the Benelux countries. Our Waddinxveen branch near Rotterdam and the opening of our new contract logistics warehouse there mean that we can provide our customers with excellent service. Not only are we seamlessly integrated into the DACHSER network and can offer our customers 350 daily departures within Europe and to other countries, we also have highly trained employees. They are ideally placed to react quickly and they understand the needs of our customers, who—like them—come from all over the world.
At DACHSER Benelux, we always take an active and open approach to trends, new technologies, and future applications in our network. For instance, we're the first to test an onboarding app for new employees. Speaking of digitalization, the coronavirus pandemic will increase the pressure to drive digitalization forward. This goes beyond logistics processes—it also affects how we work with new and existing employees, customers, and partners.
Further reductions in CO2 emissions are bound to play a major role in the future of logistics and other sectors. We're already preparing for the new requirements and ways of working that will emerge in our sector as well as in others.
And of course we shouldn't underestimate the effects of the coronavirus pandemic. I'm sure that the pandemic will soon call for new ways of doing business, and the logistics sector will have to adapt accordingly.
About Aat van der Meer, Managing Director of DACHSER Benelux:
Aat van der Meer was born in Rotterdam, the Netherlands, in 1962. The son of a subcontractor, his fascination with logistics began at an early age. In 2006, after working in the transport and logistics sector for 26 years, Van der Meer joined DACHSER, one of the world's leading third-party logistics providers, and established a new DACHSER branch in the Netherlands. In 2007, he was appointed Managing Director of DACHSER Netherlands and two years later also of DACHSER Belgium. In 2013, he was also put in charge of DACHSER Luxembourg and then the company's air and sea freight activities in the Benelux countries the following year.