A crane for Southeast Asia
DACHSER Air & Sea Logistics aided efforts to repair a crane in Indonesia by organizing the tour of a steel jib from Düsseldorf to Jakarta. Measuring 23 meters in length and 3.6 meters in width, the jib spent most of its 55-day trip on board a ship.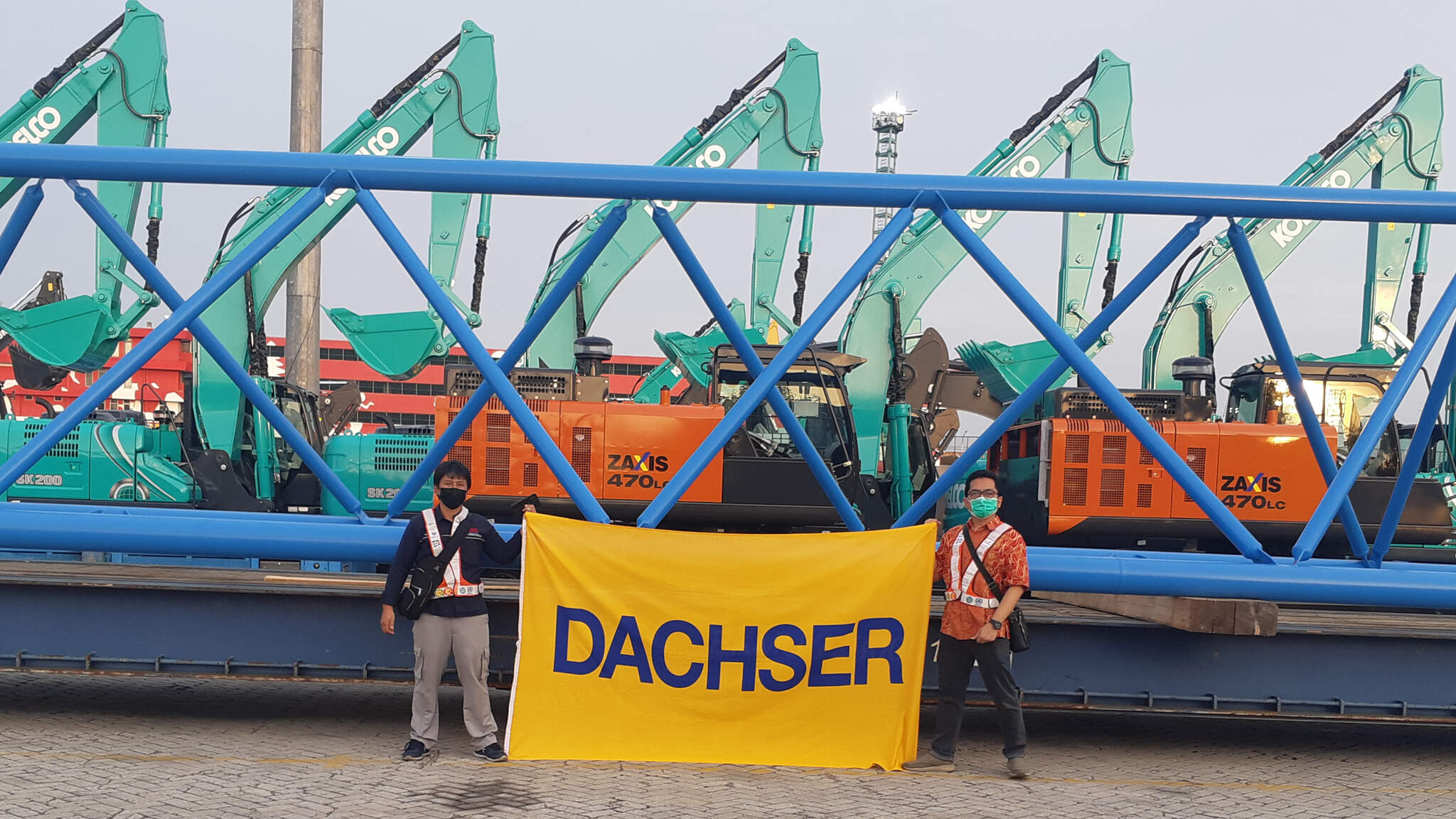 Transporting such a large spare part to Jakarta, Indonesia meant first finding a suitable ship. DACHSER selected a RoRo ship because it can accommodate extra-long items on a MAFI trailer designed specifically for heavy-duty loads. The tour began in Düsseldorf, where the crane jib was loaded onto a heavy-lift cargo transporter before being driven around 200 kilometers to the Port of Antwerp. The next stop was Singapore to transfer the jib to a feeder vessel that would take it on to Jakarta, where DACHSER Indonesia organized the seamless unloading and onward transport by truck to the final destination.
"The biggest challenge of this tour was that as soon as we'd been granted the transport permit, a massive construction site sprang up that almost prevented us from leaving the plant in Düsseldorf," says Hans-Ulrich Brüggemann, project manager at DACHSER Air & Sea Logistics in Cologne, who organized the transport. "But because everyone involved really pulled together, we found a solution and managed to send the crane jib on its way."
Project logistics professionals around the globe
When it comes to large, heavy, or particularly complex transports, the project logistics teams at DACHSER Air & Sea Logistics are in their element. They advise customers on aspects such as routes and carriers and take care of door-to-door processing. No matter whether it is luxury cars, factory components, or entire manufacturing plants—DACHSER Air & Sea Logistics organizes smooth transport as part of its project business. "When planning a project transport, you have to take many factors into account," Brüggemann says. "We organize the most efficient tour: everything from precise route planning—which may involve closing off roads—to customs clearance." To deliver on an international scale, DACHSER has teams worldwide working hand in hand. It was just this kind of close collaboration between the teams in Germany and Indonesia that ensured this crane jib made it halfway around the globe.