DACHSER Argentina enhances door-to-door transportation service
Customer demand drives growth of road transportation and logistics offerings in the region
Responding to market demand, DACHSER Argentina, a subsidiary of global logistics provider DACHSER, is enhancing its door-to-door service.
As part of its comprehensive service offering, DACHSER Argentina supports its customers by moving their cargo in and out of Brazil, Chile, Paraguay and Uruguay with trucks and semi-trailers equipped with satellite tracking devices.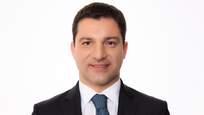 At DACHSER Argentina, we continue to expand our service offerings to ensure we meet the needs of our customers. Concerning road transportation and also warehousing we work with experienced service partners who understand the importance of protecting cargo, providing data to enable high shipment visibility and reliably meeting deadlines.
Eduardo Fernandes, Country Manager ASL Argentina at DACHSER
"Our customers are especially pleased that the transport equipment includes tracking devices, which enhance visibility, provide 24/7, real-time data and help prevent cargo theft, which is a significant problem impacting our customers."
Managed by DACHSER Argentina's experienced team of logistics experts, the door-to-door transportation service includes direct pick-ups and deliveries, guaranteed departures, reliable lead times and proof of delivery. Depending on specific customer requirements, DACHSER Argentina also provides integrated warehousing services including a variety of value-added services, such as pick and pack operations, labeling and consolidation, as well as customs brokerage services.
Additionally, DACHSER Argentina provides comprehensive logistics services that include airfreight forwarding, maritime transportation, distribution services, customs clearance and ground transportation.
Specialized expertise with 24/7 transparency across Latin America
With dedicated teams located in Buenos Aires and Mendoza, DACHSER Argentina offers comprehensive ground transportation services throughout all of Argentina and beyond. With its road transportation services, DACHSER Argentina's door-to-door solution provides reliable ground transportation of general, dangerous and refrigerated cargo shipments to and from Brazil, Chile, Paraguay and Uruguay. Equipped with satellite tracking devices, the trucks employed for this service provide 24/7, end-to-end visibility with real-time reporting capabilities.
"DACHSER Argentina's service expansion in synergy with dedicated expert teams help our customers improve operations, reduce costs and enhance their supply chain fluidity," adds Mr. Fernandes. "At DACHSER Argentina, we are committed to empowering our customers to optimize their supply chains both locally and globally."