Blockchain is a technology that allows users to execute and document transactions in a secure environment without the use of intermediaries such as banks, platforms or notaries. This makes it attractive not only to the finance sector but to the logistics industry as well. But does it really harbor the potential to increase security, accelerate processes and cut costs?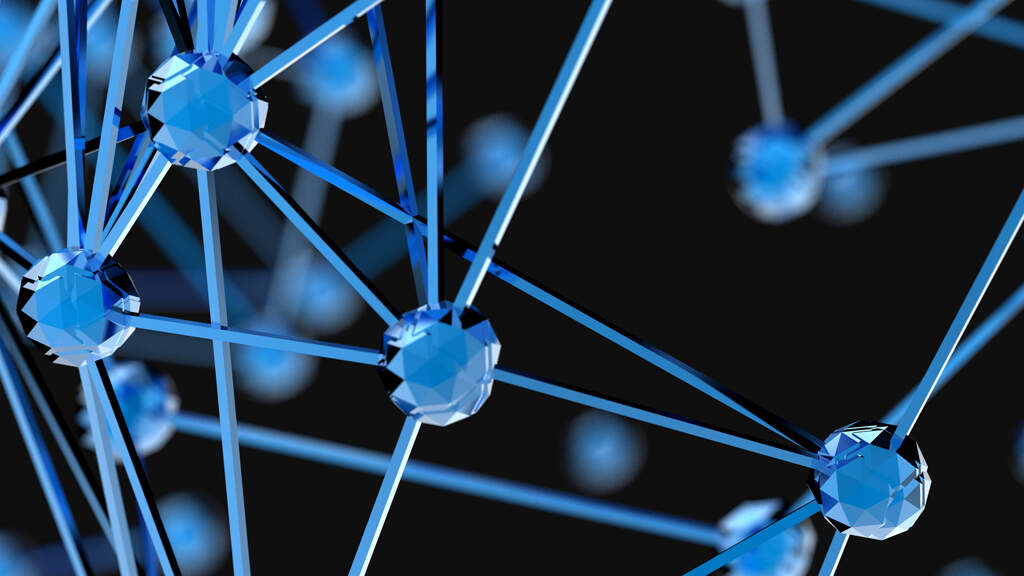 Blockchain is essentially a sort of logbook or archive that chronologically lists all transactions relating to products, deliveries or other services. It is a database that continually updates itself, meaning it is not managed by a central authority. Instead, it operates on a decentralized basis using a wide range of servers. Blockchain thus harks back to the internet's free-spirited origins – and is far less susceptible to cyber attacks.
Blockchain was first conceptualized in the late 2000s for implementation in the finance sector following the introduction of the bitcoin digital currency. Since then, the technology has spread and promises benefits for small and medium-sized businesses in a range of sectors. This is still to be proven, however, as Blockchain is still in the testing phase in these scenarios.
An end to the monopoly on knowledge throughout the supply chain
Traditionally, banks, notaries and the like have been the intermediaries through which business partners verify and transact their dealings – and now blockchain could make them all obsolete. In the blockchain system, algorithms take the place of middle men, with all parties granted access to the database and its archive. This signals an end to the monopoly on knowledge and ultimate transparency. Nobody can manipulate or delete data without it being noticed. Blockchain logs everything, forever.
To give an example, logistics service providers are able to seamlessly document every event throughout the entire supply chain in a blockchain that is visible to all and impossible to tamper with. There is also the opportunity to automatically uncover loopholes in supply chains and business processes. On the flip side, the technology is relatively resource intensive, since every server or PC connected to the blockchain is exposed to the full workload and must make storage space for the entire blockchain. In addition, the parties must agree on a common approach.
Transactions are logged using public and private keys. Users with the appropriate authorization can verify, share and store the transactions they enter. While blockchain is open access in concept, there is the possibility to set up areas of restricted access. Users can also define their own algorithms for automatically triggering a transaction.
First applications in sea freight
There are currently both company-internal and open source blockchain applications in development. IBM is one of the pioneers in blockchain development and has teamed up with partners including Walmart and Maersk to develop an industry solution designed to make container transport faster and more transparent. The first blockchain solutions are currently undergoing testing at the port of Rotterdam, with the expectation that implementing blockchain will lead to significant cost savings and two-digit growth in the volume of shipping handled by the maritime sector. This is a benefit to the logistics sector as a whole; Maersk is the world's biggest container shipping company and one of DACHSER's most important carriers for international sea freight as well.