The one who looks after everything
It was coincidence that Mihriban Stehle ended up at DACHSER; but after her part-time job, the educational science and sociology graduate made a career for herself at the family-owned company. She now works as a fleet manager in food logistics at the Kornwestheim branch.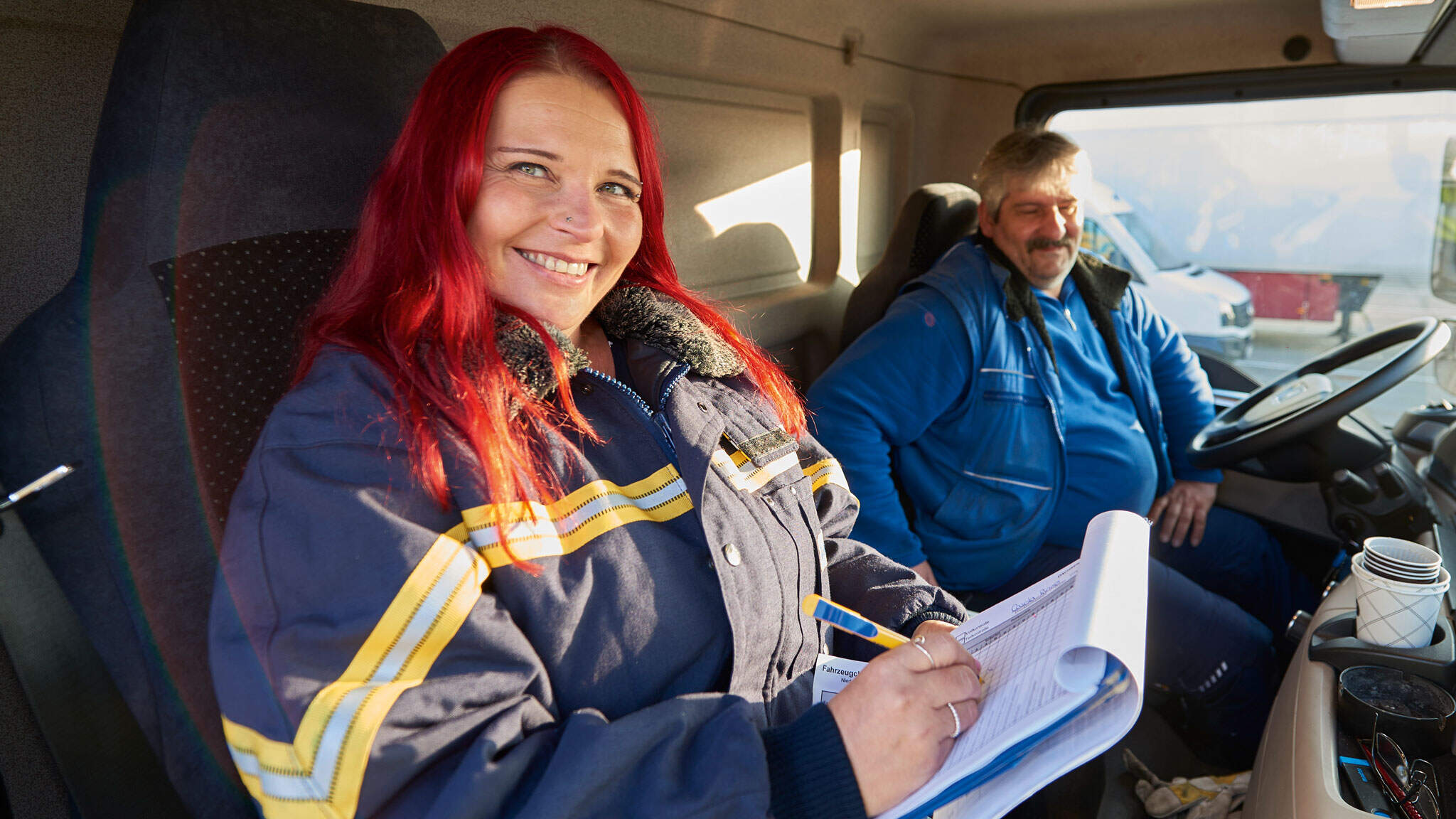 Mihriban Stehle always wanted a job where she could work closely with other people—which is why she studied educational science and sociology. But instead of a job in teaching or counseling, the intelligent young woman ended up at DACHSER. Fate also had something to do with it: "I was looking for a part-time job during my studies, so I did the old-school thing of going to the job center, and that's where I saw a pinboard with an ad for a job at DACHSER in my hometown of Kornwestheim. That's how I started working in the initial processing department, where the drivers working for DACHSER submit their pickup papers," Stehle says.
She did that for a few years until she graduated. After that, she was offered several other job opportunities, but she stuck with DACHSER because she "just felt comfortable there." She started out in long-distance dispatching and soon became team leader. Two years ago, she wanted a change and was offered the newly created position of fleet manager for food logistics at DACHSER Kornwestheim.
Thanks to her social skills, the fleet manager rarely has any trouble asserting herself. "My drivers always say: 'Ms. Stehle looks after everything.' I'm the link between the subcontractors, the drivers, and DACHSER." This role gives her a wide variety of responsibilities. Generally speaking, fleet management supports other departments in their dealings with independent transportation companies and their drivers who work for DACHSER, helping them out with various vehicle and driver issues. One minute she's taking care of the recruitment and training of new drivers, as she did recently in an initiative for refugees and the unemployed in cooperation with Germany's Federal Employment Agency. The next she's holding talks with transportation companies driving on behalf of DACHSER to discuss problems and find solutions together. The focus here is also on continuously improving the collaboration between the customers and the drivers.
My drivers always say: 'Ms. Stehle looks after everything.' I'm the link between the subcontractors, the drivers, and DACHSER.
In the morning, Stehle does a tour of the terminals, speaking with employees and sniffing out possible problems. Some days she also accompanies drivers on their delivery runs to get a picture for herself of concerns and difficulties, such as long waiting times or difficulties following the paper procedure.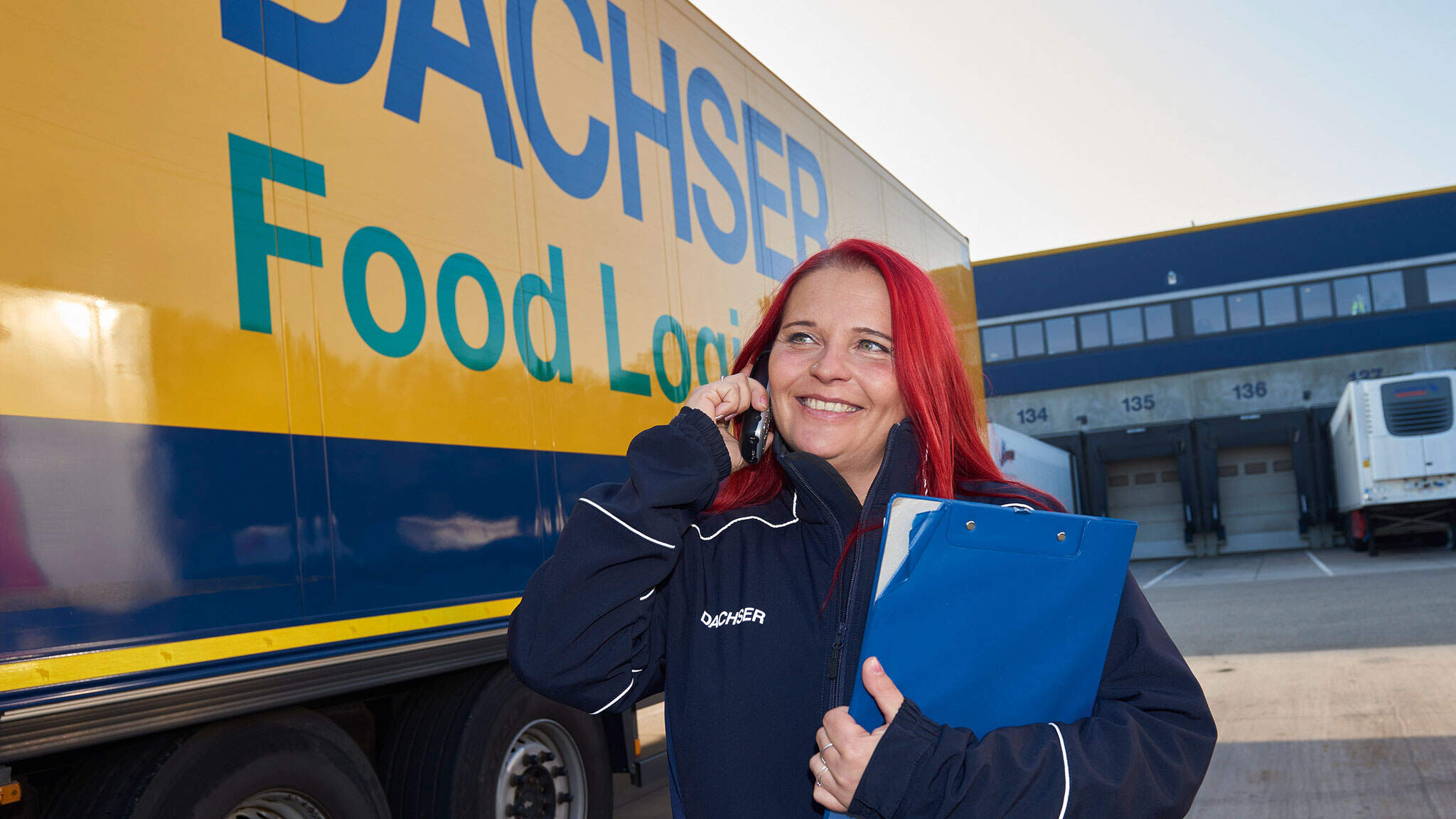 The direct link
"I treat my drivers as equals. This makes them feel part of the team," the fleet manager reports. She adds that this is very important today, since it is becoming more and more difficult to find truck drivers. Stehle, who has Turkish roots herself, is responsible for people from different countries such as Russia, Romania, Turkey, Albania, Greece, and Germany. Cultural differences and certain language problems mean that teaching skills are also required—and that's where her educational science background comes in handy. "The drivers put a face to DACHSER for our customers, so the quality has to shine through," she says.
Supporting Trainings
This goes for both appearance and delivery— especially given the sensitive nature of the food sector. "Cleanliness and hygiene guidelines have to be followed meticulously. We provide training to ensure that drivers are familiar with the cooling unit, for example, and that they always have a probe thermometer with them so they can check that the correct temperature is maintained." Eating and drinking are prohibited in sensitive areas, and goods must be packaged correctly, as "nobody wants onion-flavored chocolate."
We believe in mutual respect
Stehle is always there to help should there be a problem with a customer. "I'm the one who looks after everything, and I act as a mouthpiece for my drivers. I try to solve the drivers' problems, or at least help them with them." This is one of the reasons why the drivers have so much respect for the understanding, but sometimes unbending, fleet manager. And vice versa, as Stehle tells us: "I take my hat off to the drivers for how they respond to the high volume of traffic and time pressure. They're always on the road, independently responsible for the trucks and their freight. They're a poster child for the whole industry."
This makes it all the more important to integrate and motivate the drivers in the future. Stehle and the DACHSER branch in Kornwestheim have come up with a few special initiatives to show their appreciation: drivers receive fruit baskets twice a week and a drivers' breakfast from time to time. Everyone gets a "party favor" at Christmas filled with small presents to celebrate the holiday season. It's the little things that make a difference.