Safely arriving in the right place
For Christina Schloh, working as a dangerous goods safety advisor at DACHSER Air & Sea Logistics is a calling—one she has been answering for 22 years.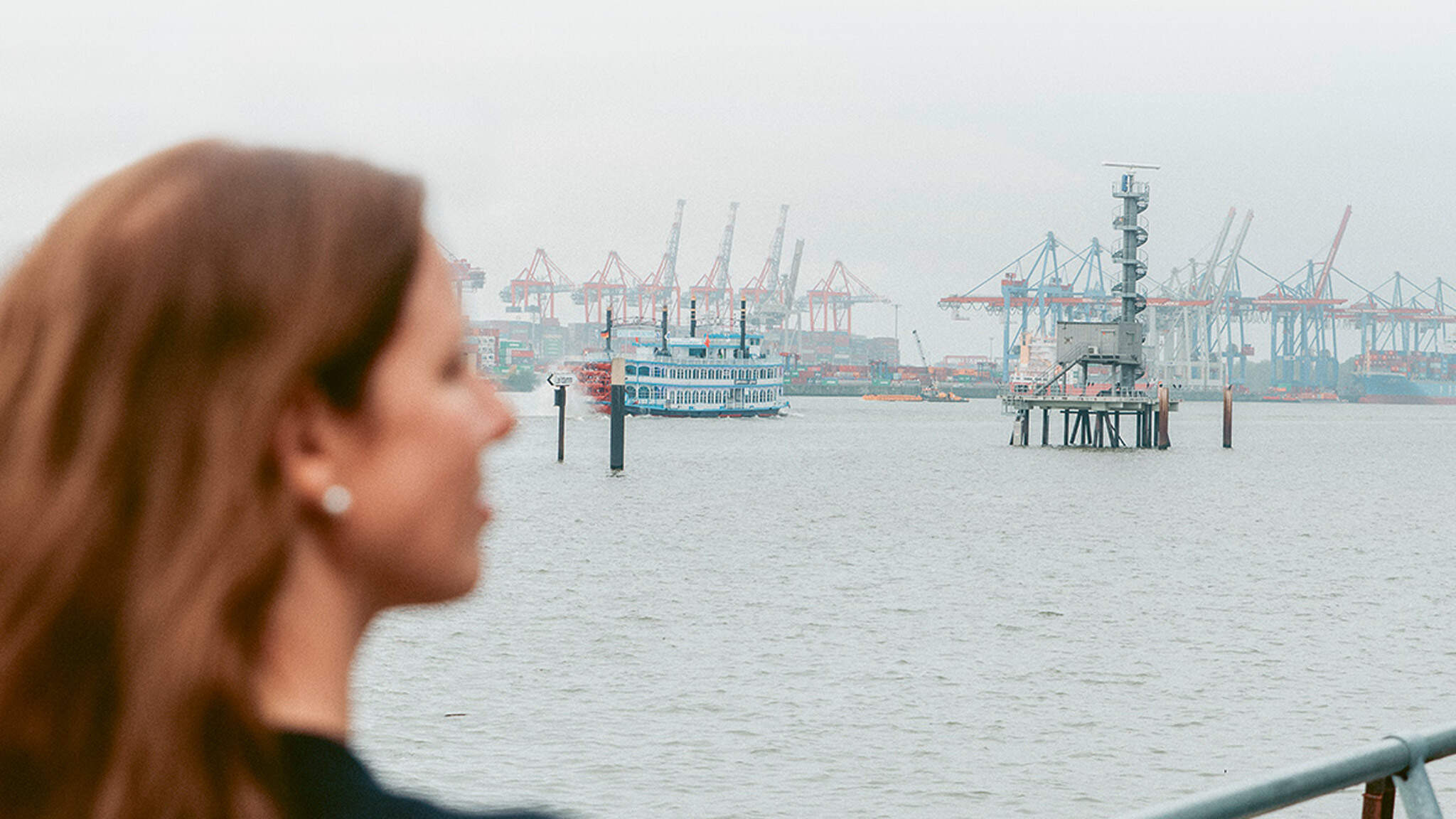 At the age of 14, Christina Schloh already knew exactly where she wanted her professional journey to take her. "Moving goods from A to B has always appealed to me," she says, now age 42. She has fulfilled her dream: as a dangerous goods safety advisor at DACHSER, she helps getting goods from A to B by plane or ship. This task does not only require a keen sense of judgement, but also a great deal of specialist knowledge.
Schloh began her career at DACHSER 22 years ago in Hamburg, working in sea freight as a trained seaport forwarding agent. She initially looked after major customers, but with a clear path in mind, she soon spoke to her branch manager about her goals: "I wanted to be a dangerous goods safety advisor. I've always known exactly what I want and don't want."

Challenges and responsibility
Schloh was looking for challenges and more responsibility. So, while still working full-time, she attended various training courses on dangerous goods and received her first certification as an advisor in 2005. For a while, she handled these duties in addition to her regular work, but the steady increase in dangerous goods transports handled by DACHSER made her special expertise increasingly indispensable. As a result, she has been working in this field exclusively since 2008.
For me, it's not a job; it's a calling. In the field of dangerous goods transport, we've made great strides in recent years. Besides Germany, we look after the EMEA countries (Europe, Middle East, Africa), the Americas (North, Central, and South America) and the Asia Pacific region in the Air & Sea Logistics business field.
As a result, the challenges have increased tremendously. After all, each country has special dangerous goods requirements that have to be observed. As an example, Germany is a pioneer when it comes to dangerous goods regulations, but the US also has a highly complex set of rules. Schloh has the difficult task of coordinating the fulfillment of these specifications within the multinational network of dangerous goods safety advisors. Nearly all DACHSER country organizations are licensed by the International Air Transport Association (IATA) and must comply with its regulations. This includes having trained personnel for the transport of dangerous goods. "Currently, we have a network of 45 dangerous goods safety advisors. Each country has one to two people who deal with the issue of dangerous goods in air and sea freight, as well as with any domestic regulations," Schloh explains. The Air & Sea Logistics colleagues are not only in contact with each other, but also with the dangerous goods organization at DACHSER Road Logistics. "After all, an increasing proportion of air and sea freight shipments in the pickup and onward carriage stages are handled by the company's own overland network," Schloh adds.
What Schloh particularly enjoys about her job is exchanging ideas and networking with others. "My 22-year career speaks for itself. If I weren't satisfied and happy in my job and at DACHSER, I'd look for a new challenge," she says. Every working day is exciting and different for her. From her office at DACHSER in her hometown Hamburg, she is in daily contact with colleagues in Germany and other countries from South Africa to Taiwan. "I specify how to implement the international regulations," she says. "In the process, we look at how we can keep improving and standardizing processes."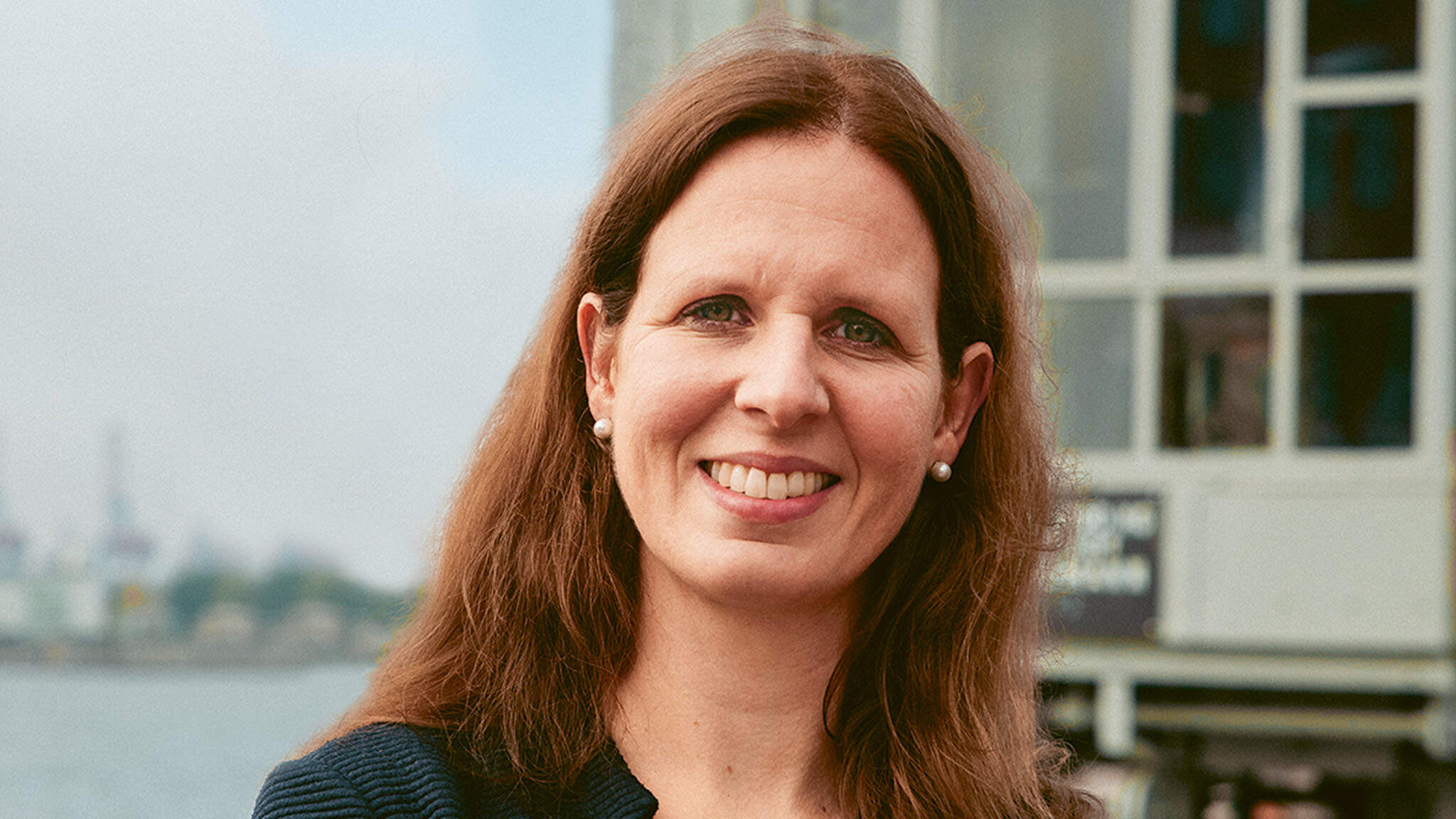 Communication is key: avoiding accidents
In her work, Schloh always relies on communication and collegial cooperation. "I don't want people to be anxious about dangerous goods; I want them to be pleased that we're here to handle them professionally. Our focus is on understanding the complex regulations, implementing them together, and making life easier for employees," she says.
Schloh has made herself a name at DACHSER through her dedication, as well as the key role she's played in the successful development of this special and demanding logistics area at DACHSER Air & Sea Logistics. But Schloh, who is a passionate horse-riding enthusiast and mother in her private life, would rather not hear anything about that. Instead, she's grateful to DACHSER for making it possible for her to live her lifelong professional dream every day. "I think it's remarkable that DACHSER gave me the chance to grow into this position through advanced training without having taken an academic track when I left high school. This kind of open-minded, big-picture thinking, combined with a great team spirit, just keeps on inspiring me," she says.
That's why she sees herself as nowhere near the end of her professional journey at DACHSER: the family-owned company is constantly expanding its air and sea freight network. New countries always mean new dangerous goods regulations, new tasks, and new challenges. Just the right thing for Christina Schloh.