In-house logistics with smart solutions
DACHSER provides in-house logistics to OEZ part of the Siemens group in the Czech Republic. That includes internal transports, just-in-time production supplies, and value-added services such as drawing samples. As well as shortening distances, this setup improves OEZ's response times and cuts logistics costs.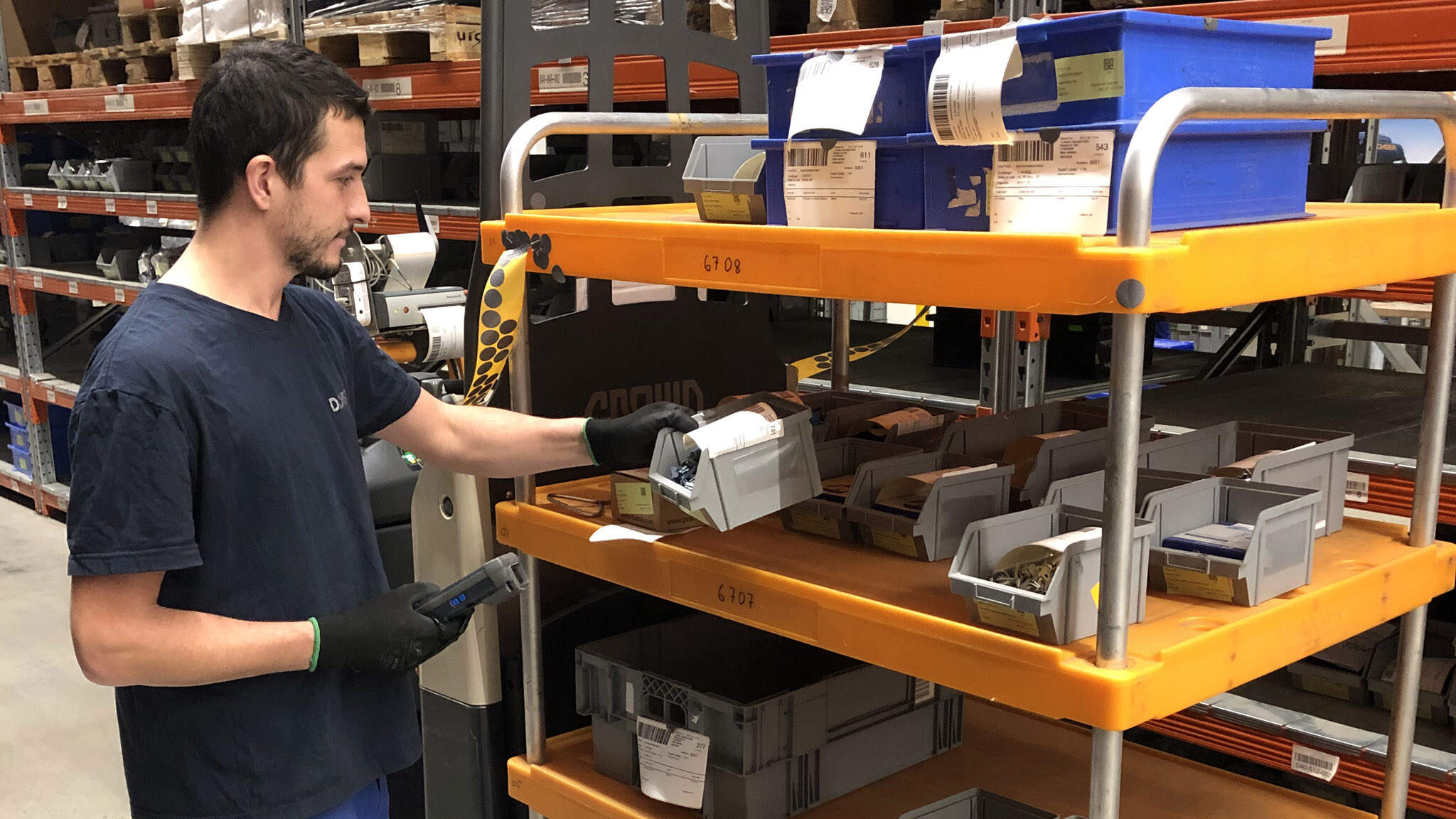 The calculation is simple: shorter distances result in faster processes. This saves time - a particularly valuable resource when you're in the electrical engineering business, as OEZ is. And time, of course, is money. With this in mind, OEZ set about looking for a logistics partner that could optimize its on-site warehouse processes and ultimately take on full responsibility for them. DACHSER won the contract in 2016 and then had a year in which to implement the project. "During project implementation, there were lots of particularities and challenges to overcome," says Tadeáš Kos, Contract Logistics Manager at DACHSER Czech Republic. The company took on new employees and gave them specific training. Once a 3D model of the warehouse had been developed - something nobody had done before - it became easier to visualize the processes. When the new warehouse was finally completed adjacent to production on the OEZ works premises in Letohrad, Czech Republic, operations had to commence as quickly as possible. "The original plan was to start in February 2018, but we actually managed to get things up and running in December 2017," Tadeáš Kos says with pride. Today, DACHSER processes almost 1,400 daily delivery orders there and organizes some 8,000 articles over an area of 5,300 square meters for its Czech customer. Each day, 410 in-house milk runs guarantee that articles are provided as needed.
Optimizing with smart solutions
DACHSER Břeclav delivers OEZ's entire in-house logistics, with all that this entails: incoming goods, warehousing, sample drawing, quality monitoring, as well as all internal transports and just-in-time production supplies. Kanban processes enable faster incoming goods handling and precise production supplies as well as reducing the amount of floor space required. The warehouse is also kitted out with state-of-the-art technology. There are electric hand pallet trucks to reduce the strain on workers, and DACHSER is testing new technologies such as finger scanners or exoskeletons on the site, too. A fork lift guidance system is in place to speed up stock withdrawal processes and reduce the number of fork lifts required; each reach truck is represented with its own area in the Mikado warehouse management software.
"OEZ's goal was to shorten distances from the warehouse to production so as to improve response times and cut logistics costs—by physically locating the warehouse adjacent to production and having a service provider operate it," says Ing. Roman Schiffer, CEO OEZ s.r.o. summarizing the customer requirements. "We benefit from uniform processes of our integrated software MIKADO, and we have the flexibility to handle in-house logistics projects as well," says Alexander Tonn, Corporate Director Corporate Contract Logistics at DACHSER. Excellent coordination between the DACHSER teams in the Czech Republic and Germany and open communication with the customer meant that processes could be optimized on both sides. This concept really pays off for OEZ. In addition to saving time and money, it provides OEZ with transparency on service provision, processes, and costs. To make sure things stay that way, OEZ and DACHSER regularly review their processes and continuously refine their collaboration. Because time is money.