Helping children back into life
In Ukraine, terre des hommes and DACHSER are providing psychosocial support for children, young people, and their families in a long-term project. Joshua Hofert, Director of Communications at terre des hommes Deutschland e.V., visited the project himself a few weeks ago and describes his impressions in an interview.
Mr. Hofert, how can this project idea be used to provide humanitarian aid under war conditions?
First of all, the acute need of the people had to be alleviated very directly. DACHSER brought in a functioning logistics chain and customers who wanted to make a humanitarian commitment with relief goods. This enabled emergency aid packages to be put together with food, hygiene articles, baby food, and medicines donated by DACHSER customers, which were transported via various branches to the vicinity of the Ukrainian border. From there, these were then brought into the country by local forces. DACHSER and terre des hommes were always in direct contact during this process.
Beyond such logistics services, what assistance was possible in Ukraine itself?
In view of the devastation in the country, with around 15 million refugees and families torn apart by children traumatized by war experiences, we very quickly realized that the aid would not be a sprint, but a marathon. So in August 2022, we launched a project to provide psychosocial support for children and families in Ukraine. In implementing it, we are working with two local partner organizations, one of which is called "Vostok SOS" (translated as East SOS). The non-profit foundation grew out of an initiative launched in 2014 to help internally displaced persons from the embattled and occupied areas in the Donetsk and Luhansk regions. The founding members of the organization know this fate, they have experienced it themselves.
Experienced trauma therapy specialists help children, young people and their families to cope with stress and trauma individually and together. The project area stretches from Dnipro and Lviv to Chernihiv and Vynnitsa, as well as to other places depending on how the situation develops. In other words, wherever families and children are seeking protection from war and destruction.
What is DACHSER doing to help?
The financial support, but also the non-material support, cannot be overestimated. After the war began, DACHSER made an internal appeal for donations to terre des hommes for the Ukraine. The response from DACHSER shareholders, management, and employees was overwhelming. By July 2022, around EUR 80,000 had been received. The DACHSER company then doubled this donation amount. This means that almost half of the total costs for the project can be covered. I think that's absolutely great.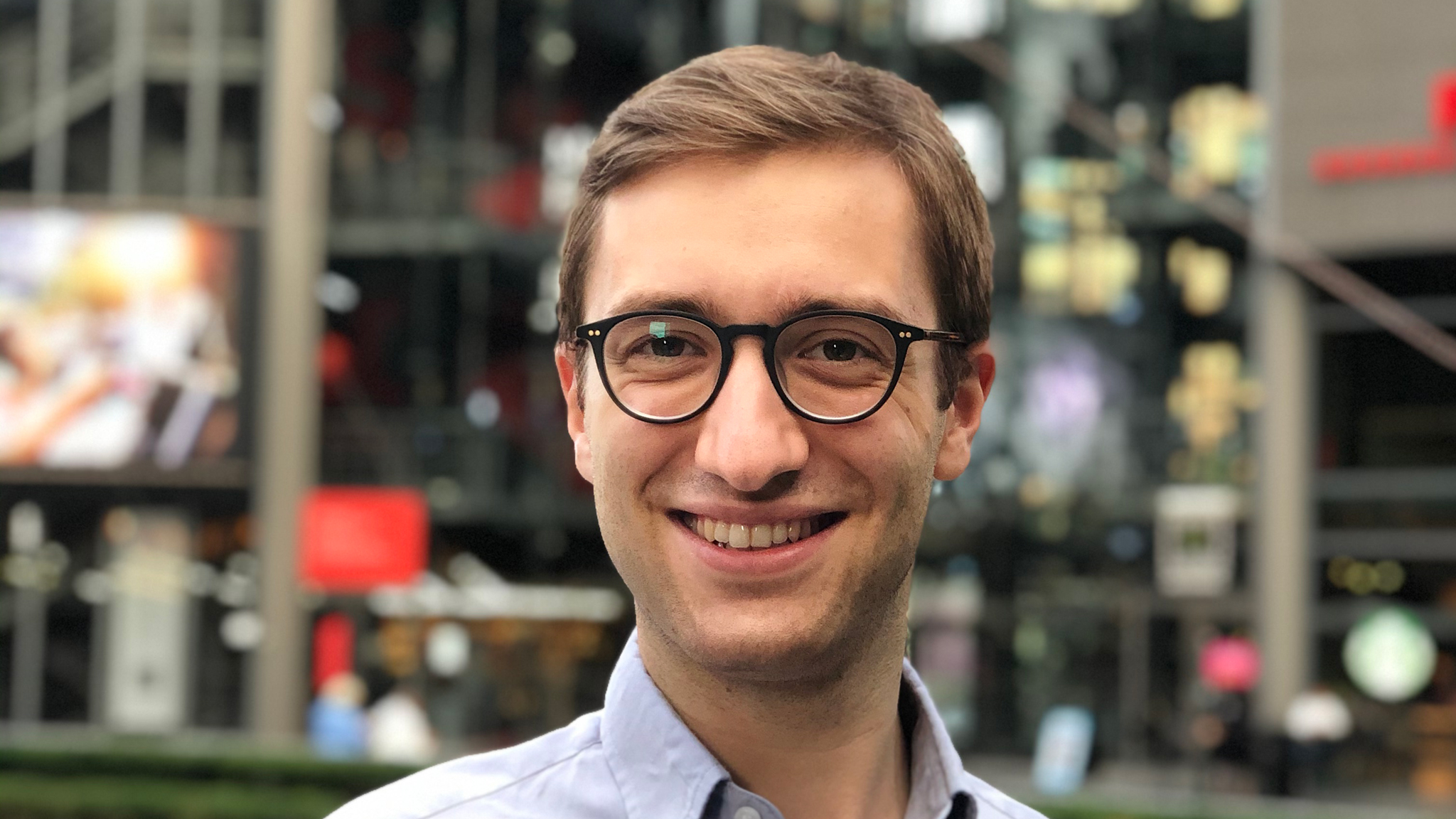 Interview with: Joshua Hofert
Joshua Hofert is Director of Communications at terre des hommes Deutschland e.V.
You were on site in Ukraine yourself and were able to get a picture of the progress of the project. What are the specific tasks there? What impressions did you personally take away from your visit?
It's about elementary help for children and their families. I was able to get an idea of how the trauma therapy and psychosocial support for processing war experiences and the resulting fears and nightmares are structured. In addition, there is support for basic needs, such as safe spaces, the reconstruction of schools and kindergartens, youth work and youth participation. In addition, there is documentation of child rights violations and public relations work to raise awareness of the situation of children. In the process, many hands must intertwine.
After more than a year of war and destruction, there is something like normality again away from the front lines. The people I met in Ukraine struck me as very courageous and confident. The supply of energy, food and everyday goods is working and the reconstruction of destroyed houses and infrastructure is underway. There are apps that warn quite reliably of air attacks, so that people can seek out shelters in time, for example in metro stations in major cities. At the same time, however, the danger to life is omnipresent. All areas along the front are mined. Society is becoming more and more accustomed to conflicts being fought out with violence. Getting out of this negative spiral and creating a basis for all generations to live together without violence, prejudice and trauma in the future is a mammoth task. It will take a lot of patience.
What do the local project workers have to bring to the table?
With the local terre des hommes partner organizations, we have access to an international team of 20 psychotherapists in Ukraine. They are well trained, know the circumstances, the people and their living conditions best and are used to moving well and confidently in an administrative environment. This enables them to quickly connect with the children and their families. And they do this with passion and great commitment.
One of these dedicated psychologists is Nadia from Chernihiv. When the first bombs fell, she had Corona and couldn't get into the bunker. So she involuntarily experienced the horror of war firsthand right from the start. Today, among other things, she works in the field of art therapy. Here, as a first step, children learn to express their feelings through painting and design. This is fun for them, gets them thinking about other things and gives them a sense of security. In this way, the children are taken out of the powerless feeling of being controlled by others. They are then for a moment not the object of war, but can decide for themselves what they want to do, what they want to paint, and what colors they use. A small but significant step back into a self-determined life. Nadia told me that a child once asked her in amazement recently, "You really don't do this for money? You are such good people!" She said that this had touched Nadia very much and given her a lot of strength not to let up in preparing the way for a better future for the children.
What message does the terre des hommes project with DACHSER send out?
My visit to Ukraine showed me how important it is to give the children in this existential situation perspectives. They sense this very clearly and are very grateful that there are people out there who look out for them and give them the feeling: We are not forgotten.
The cooperation between DACHSER and terre des hommes began almost 20 years ago. At that time, the devastating tsunami following an earthquake in the Indian Ocean had brought unprecedented destruction, particularly in Thailand and India. Under the impression of distress and misery and presumably more than a quarter of a million deaths, international aid and willingness to donate was great at that time. In this situation, however, terre des hommes and DACHSER asked themselves, "What will happen to India and the children and families affected by poverty and lack of prospects when the headlines fade and the emergency aid runs out?" The answer was long-term projects in areas particularly affected by poverty with a focus on education, strengthening children's and women's rights, and sustainability. This is the path that terre des hommes and DACHSER continue to follow today. In South Asia, southern Africa, and Latin America-and since March 2022, also in Ukraine.