"Employee connection and loyalty is what makes DACHSER stand out"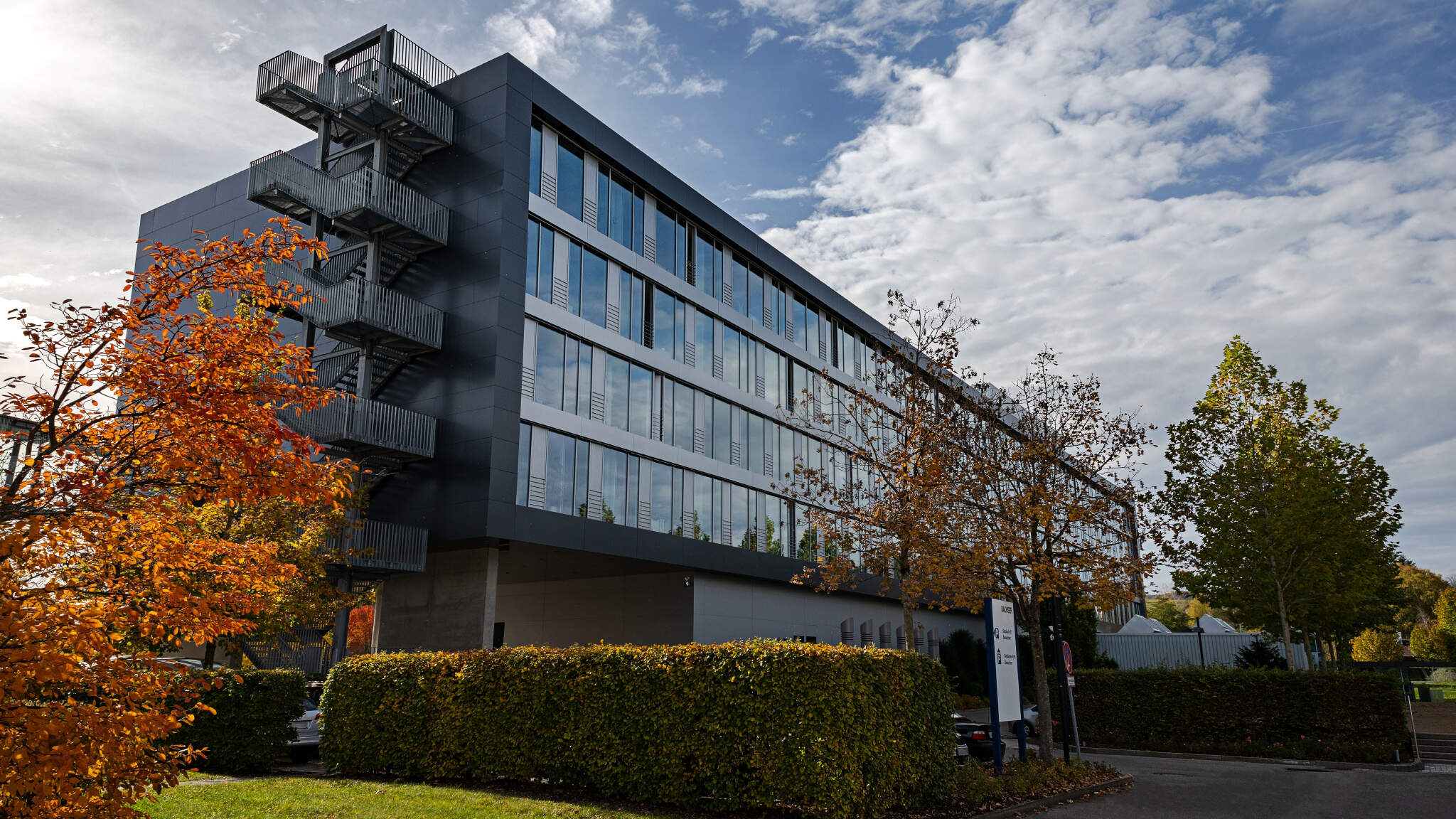 From one-man company to global player – In its 90-year history, DACHSER has become an international heavyweight in the field of logistics. But how has the logistics provider benefited in that time from the loyalty of its employees and its structure as a family-owned company? Dr. Andreas Froschmayer, Corporate Director Corporate Development, Strategy & PR at DACHSER, explains.
DACHSER turns 90 this year. At what time in its history did the company see its greatest growth?
In era 1, DACHSER`s journey began in 1930 as a one-man transportation company, and continued right up through the 1970s as it became one of southern Germany's leading freight forwarders. In era 2, DACHSER completed its paradigm shift and became a groupage systems logistics provider. From then on, top priority went not to partial loads, but groupage. Sets of rules for managing the systems no longer scheduled the departure times solely in line with a truck's maximum degree of capacity utilization, but in advance according to fixed arrival times. The introduction of a systematically functioning timetable that unified the network, along with a clear promise of transit time, amounted to a "cultural revolution." This included the expansion of electronic data processing.
Third era is all about the systematic management of the logistics network. The fourth era focuses on the Europeanization of the company. In 1999, DACHSER took over one of the leading French logistics companies, Transports Graveleau. This step put the final seal on DACHSER's strategy to develop the European Single Market itself as a "Euro-national market." With the acquisition of Azkar in 2013, it achieved an essential degree of maturity. DACHSER rounded off its network with further acquisitions and integration projects. In era five, DACHSER consistently develops its internationalization strategy. Era six focuses on the topics of organizational development, leadership and resilience. This was how the company opted to reflect the necessity of ensuring further agility upon a broader framework of responsibility. Come 2021, the move to having a CEO from outside the family, Burkhard Eling, and reassessing the role of the Supervisory Board will set new signposts. DACHSER's independence as a family-owned company is thus ensured for coming generations.
Is there a particular DACHSER strategy that has led to the company's success?
What makes DACHSER stand out is the sense of connection and loyalty that the managers and employees have with the company. This is the result of a corporate culture that has grown historically, but still serves as a standard that is lived by and then shared in communication with everyone. A corporate mission and values that people really live by form the basis for decisions that in turn determine the day-to-day work.
What advantages do family-owned companies have?
In a family-owned company, those at the top think and act for the long term; they're not interested in short-term profits. This ensures sustainable profitability and stability. A family-owned company can also better realize and preserve jobs, sustainable corporate policy, and the corporate culture that sets DACHSER apart than a public company can.
Interview with: Dr. Andreas Froschmayer
Dr. Andreas Froschmayer is Corporate Director Corporate Development, Strategy & PR at DACHSER
Which generation is currently heading the company?
Current CEO Bernhard Simon is the grandson of the company's founder. In 2021, he will take up a new role as chairperson of the Supervisory Board. Burkhard Eling, who is currently CFO, will succeed him on January 1, 2021 as a CEO from outside the family.
Right now the economy is going through a difficult time. How is DACHSER dealing with the coronavirus crisis?
DACHSER has succeeded in keeping the entire network operational, so that our customers have experienced, and are experiencing, virtually no restrictions on service. The basis for this success is that we introduced comprehensive hygiene concepts, shift separation, and distancing regulations in all branches at an early stage. Our employees then implemented these with a high degree of motivation and discipline. We also communicated to our subcontractors early on that they could continue to count on us and, if necessary, we could provide support in the form of advice and measures to secure their liquidity.
Was DACHSER able to apply experience from other crises?
Definitely. We know from the great economic and financial crisis of 2008–2009 that logistics—and particularly DACHSER as a family-owned company—is a valuable rock of stability and certainty in troubled times. We take this responsibility for our customers and employees and for our social environment seriously. That is how we overcame the crisis over ten years ago and that is how we will do it this time as well.
Thank you very much for the interview.