Brexit Update: On Phase 3 of the UK Border Operating Model
Last year, the British government presented how the import of goods should proceed after the end of the transitional phase of the Brexit. With the so-called "Border Operating Model" guide, a three-stage plan for the introduction of customs controls was concretized.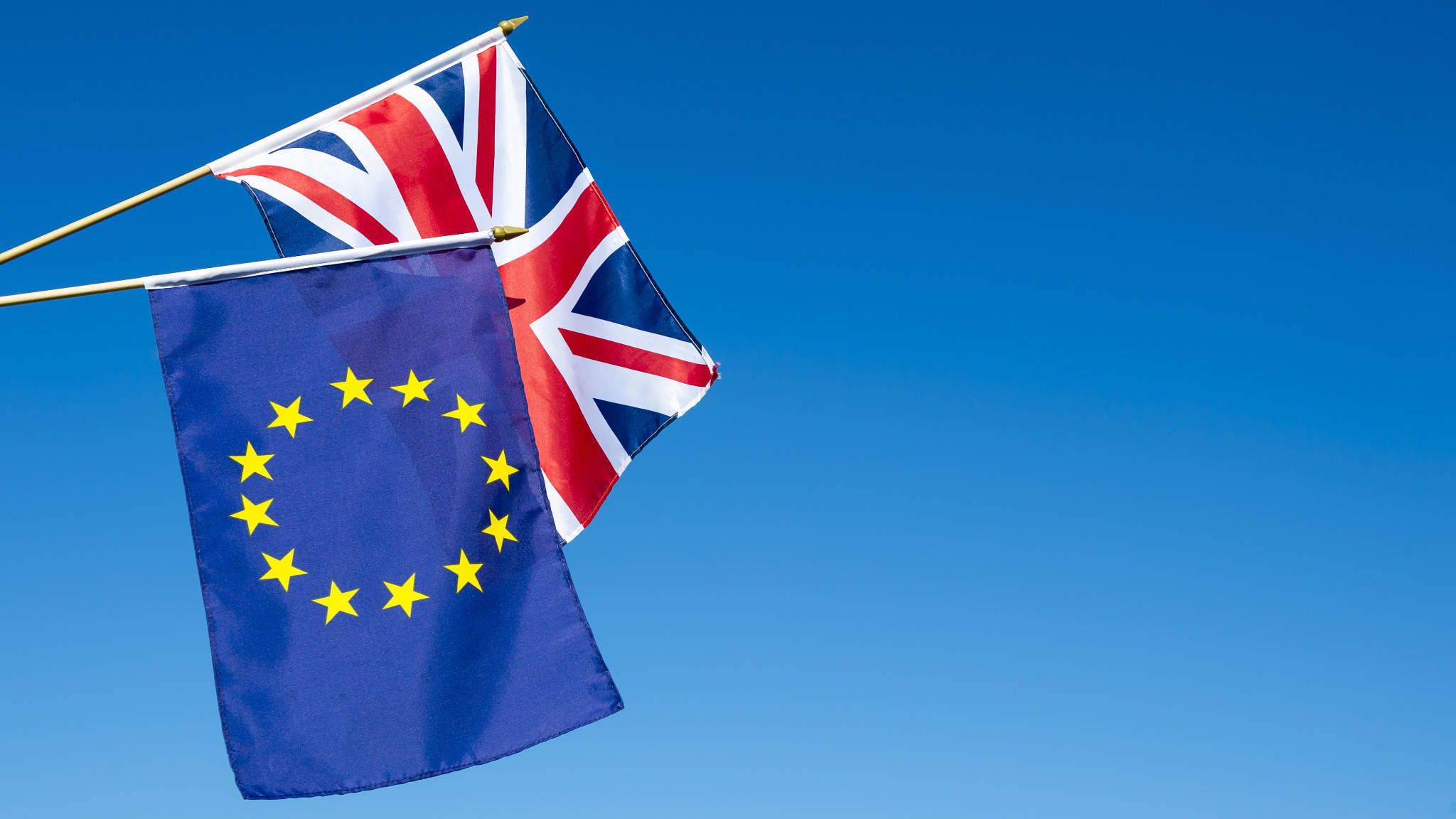 With the entry into phase 3 of the guideline, the UK customs procedures set in motion as part of the Brexit take another important milestone. DACHSER is continuously adapting to these changes in customs and transport procedures so that goods are transported across the border largely smoothly. From January 01, 2022, border controls will be strengthened. In the future, an electronic export declaration will then be required at the border. In addition, a new IT system for goods movements to and from the UK, the Goods Vehicle Movement Service (GVMS), will be introduced.
The manual EIDR (Entry Declarants Record) procedure, which allows goods to be moved across the border using the trader's EORI number, will no longer be permitted from 01 January 2022. Instead, an electronic Simplified Customs Declaration Process (SCDP) must be followed. The GVMS is already used for transit movements. However, starting January 01, 2022, the customs declaration will be assigned to a Goods Movement Reference (GMR) created in GVMS, automating the border control process. The Automatic Number Plate Recognition (ANPR), in turn, links the customs declaration and GMR, so that vehicles no longer need to stop at the border.
Unless you instruct us otherwise, DACHSER will take care of linking the customs declaration and GMR. If you wish to take care of the customs declaration yourself - either in-house or via an external customs service provider - please inform DACHSER of the customs declaration number for import clearance. DACHSER enters the so-called Import Release Reference (IRR) into GVMS so that the goods can cross the border.
In addition, from 01 January 2022, imports of products of animal origin (POAO) and certain animal by-products (ABP) from the EU into the UK must be pre-notified via the "Import of products, animals, food and feed system" (IPAFFS). These product categories, as well as plants and plant-based products, do not need to be physically inspected until 01 July 2022. Their inspection will be gradually introduced for each product category from 01 July to 01 November 2022. Please refer to the attached document for details. Please inform DACHSER if you would like to use the above additional services for your products. Should you wish to make the customs declaration for POAO, ABP or plant or plant-based products yourself, you are also responsible for the declaration in IPAFFS.
Over the course of 2022, additional changes will gradually come into effect. Of particular note are import safety and security declarations, also known as ENS, beginning July 1, 2022. As implementation approaches, more information will be required on ENS and inspections on POAO, certain ABP, and plant and plant-based products.
This information provided applies to network shipments carried on our groupage service and part and full trailer load movements. In order to be prepared for the new control procedures, the DACHSER network has collectively reviewed its processes and adapted them where necessary. HMRC, the UK's HM Revenue & Customs, has set up a hotline for questions about customs and international trade: Call 0300 322 9434 for help with imports, exports and customs reliefs. The hotline is staffed from 8:00 a.m. to 10:00 p.m. Monday through Friday and from 8:00 a.m. to 4:00 p.m. UK time on weekends.
Useful links
You can send HMRC your import and export questions at the following link. You will also find a webchat function here.
https://www.gov.uk/government/organisations/hm-revenue-customs/contact/customs-international-trade-and-excise-enquiries
HMRC has set up a dedicated support service for exporting traders to help them with practical questions about exporting from the UK to Europe:
https://www.gov.uk/ask-export-support-team
HMRC's YouTube channel also features other helpful videos and webinars on customs procedures.
https://www.gov.uk/government/organisations/hm-revenue-customs/contact/customs-international-trade-and-excise-enquiries