DACHSER DIY Logistics – Your partner in the DIY, construction and gardening industries
As part of DACHSER DIY Logistics, we supply around 18,000 DIY stores, garden centers, specialty markets and consumers throughout Europe each day.
The best possible solution for your DIY logistics
Combining our standard services with specific logistics solutions and our industry expertise, we offer our customers a real competitive advantage. The DIY skills team brings many years of experience to the table, enabling them to propose the best possible solution for your DIY logistics. We have specialists on the ground in many countries, who maintain close contact with local retailers and suppliers and are able to offer comprehensive advice on options when it comes to the supplier and retail side of things.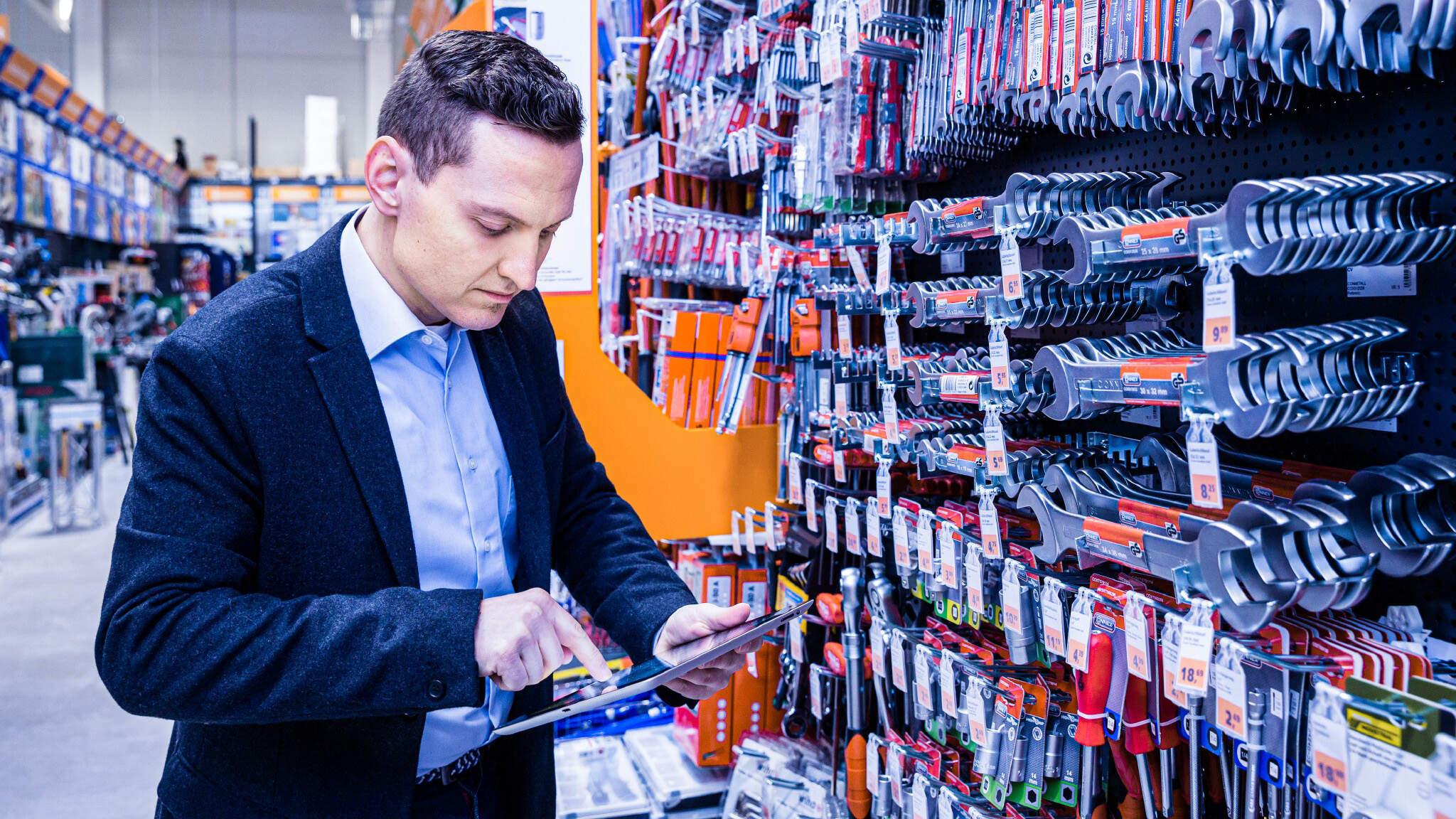 Our service portfolio
Worldwide procurement and distribution of your products
Comprehensive and far-reaching networking of the services of DACHSER European Logistics, DACHSER Air & Sea Logistics and DACHSER Contract Logistics
Integrated, physical and computerized complete logistics solution for trade and industry
Transparent logistics processes along the supply chain, managed via our IT application eLogistics
Knowledge of the different local requirements of retail partners
Solutions for precisely controlled flows of goods and information (logistics one-stop shop solution)
Efficient personnel and warehouse planning through optimized inbound goods processes at distribution centers and the retail platforms
Bundling of goods allows a reduction of ramp contacts at the supplier and retailer
Full Merchandizing Service to the point of sale and back
End customer delivery with special service via targo on-site
DACHSER DIY Logistics Pipeline – networking all logistics services
With the DACHSER DIY Logistics Pipeline, we offer you a complete industry-specific solution. The service modules form a seamless service chain from the supplier to the point of sale as well as to the consumer and thus manage a continuous flow of goods into the markets.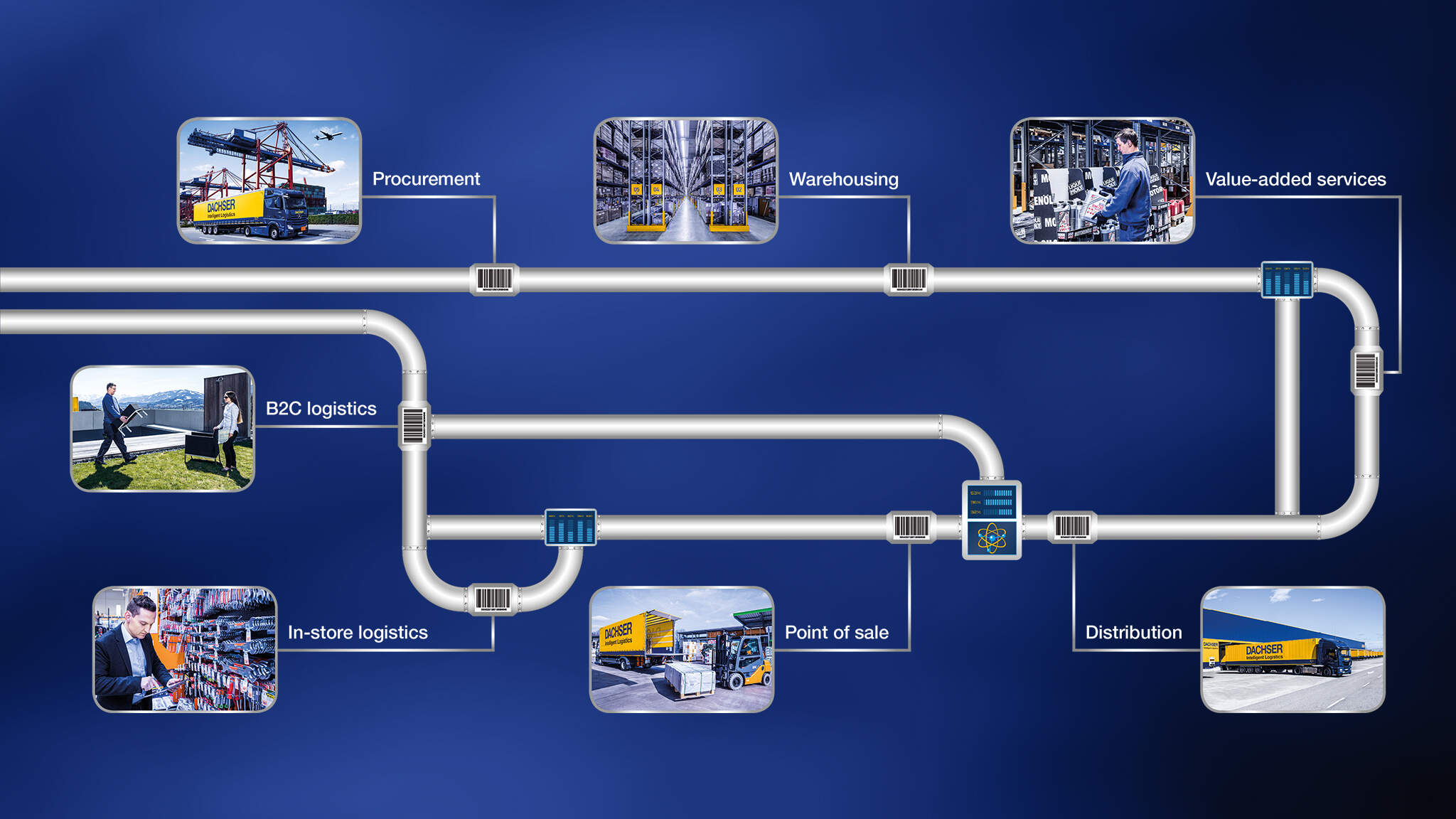 Procurement – by truck, air freight and ocean freight
International transport of breakbulk and full truck load (FTL) by truck as well as consolidation, direct and charter service, LCL/FCL by air and ocean freight including bundling systems.
Warehousing services for more transparency and goods security
We offer our customers standardized multi-user warehouses in the DACHSER network, which are controlled by our warehouse management software Mikado. Thanks to standardized processes and uniform IT systems, our customers can benefit from tailor-made warehousing concepts.
We take on various Value Added Services (VAS) for our customers such as quality control, order picking, display building, packaging and labeling services.
Distribution – Modified business processes call for innovative solutions
Goods are distributed to retailers or consumers according to uniform standards and the individual needs of retail in Europe. This is IT-supported by eLogistics, ActiveReport and EDI.
Point of Sale (POS) & In-store logistics – more time for your customers
We ensure the consistent availability of goods at the point of sale as well as the transport of goods to the consumer. For in-store logistics, we have formed a network of partners in Europe. We "go the extra mile" including installation, promotions and secondary placement or item returns as well as repeat orders.
Upon request, we take on the direct provision from suppliers to consumers on behalf of retailers. Individual appointment-based deliveries of goods to the place of use are equally possible as an assembly service.